From an exhibition last month…
Ronnie & Elspeth visited All4pack Paris exhibition last month, and found a bunch of new creations for our clients.  We hope you enjoy them too.
A new round box packaging from as few as 1000, available in a range of sizes, colours and branding.  Option to include clear windows and castellated tops.
Perfect retail packaging for gifts, candles, and other items.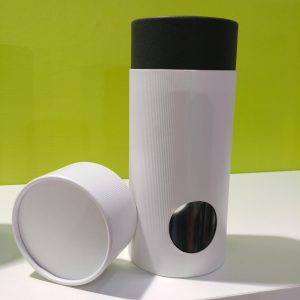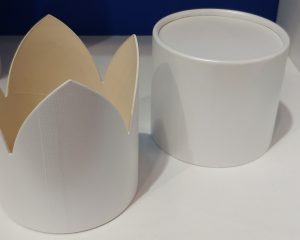 A Kraft brown disposable rucksack – you could call it a solution looking for a problem!  With MOQs in the region of 3000, and produced from part recycled material this could make heads turn at a University or student event.
If you know of any brown paper backpackers send them this way! – Not suitable for liquids!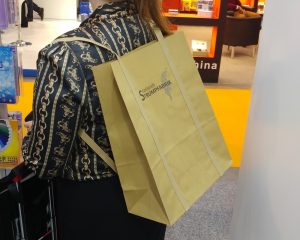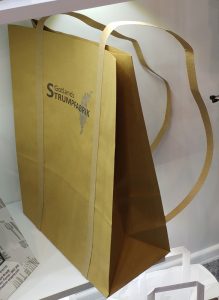 A stand made entirely from pallets, with a table and chairs built in!
There's more to do with pallets than just creating kindling wood… If you ever wondered what you could do with old pallets, see the link below:
15 Creative uses for Wood Pallets https://www.simplemost.com/15-creative-uses-wood-pallets/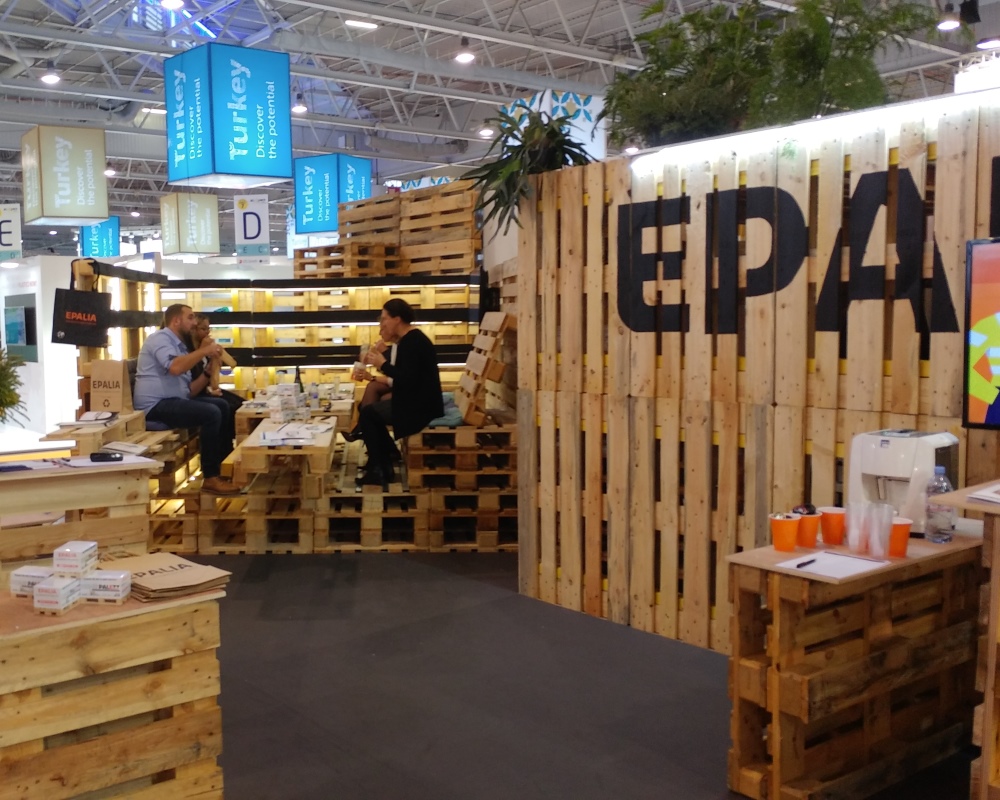 Making a box that feels like a piece of furniture…
Paper over board has been superseded by paper over MDF.  This makes a very rigid box with more weight and very smooth corners.  Unfortunately these are not produced yet in the UK so lead time will be extended for development and production, but this creates a box that feels like a piece of furniture.  They can be made to size and branded as required. MOQ 1000 pieces.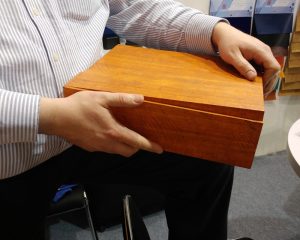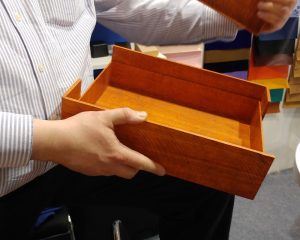 Whoever thought of incorporating the bag handles into the design for this upmarket Optician?  Very creative on the High street, to make shoppers look twice.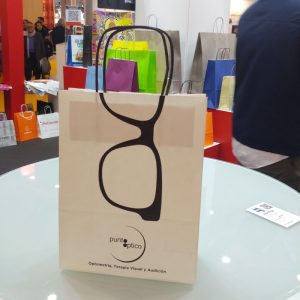 Helpful tip on visiting exhibitions

Take pictures of the stands that you found interesting.  Then on return to the office, store the pictures, and when you want to go back to the suppliers, just run through the files, and it all comes back to mind.  Then simply Google the Company details.  So if you're wondering what to do with that bag of brochures under your desk from the last exhibition – recycle them!

Ronnie Devine