Was this your scariest October ever?
The #HARIBOShareTheScare Halloween box was a Spooktacular PR drop designed to showcase the frightfully good HARIBO range during the countdown to this hugely popular occasion.
With its creak and boo, it certainly delivered a hair raising smile this Halloween.
Spooktastic, delicious, yummy sweets!
The HARIBOO box designed by HARIBO looked just like a trick or treat door. But, it was the inside that held all of the surprises this Halloween – with its ghostly creak and a delayed boo.
Just as you would imagine, the recipients reacted with a sweep of social content.
We're all ready for our 'Trick or Treat' callers this Halloween thanks to Haribo – "We've got some Yummy little treats to hand out" – wrote Christine – Mummy of 3 Diaries; "Spooktastic delicious yummy sweets!" wrote ET (Eileen Teo from home), "My fave kind of PR packages!" wrote Con Con @Nagginsnnotions, "Thank you Haribo UK for our amazing #HARIBOShareTheScare box Bring on the Trick or treating!" – best Magazine on Facebook.
Just see what Grace at "Eats Amazing" performed with the pack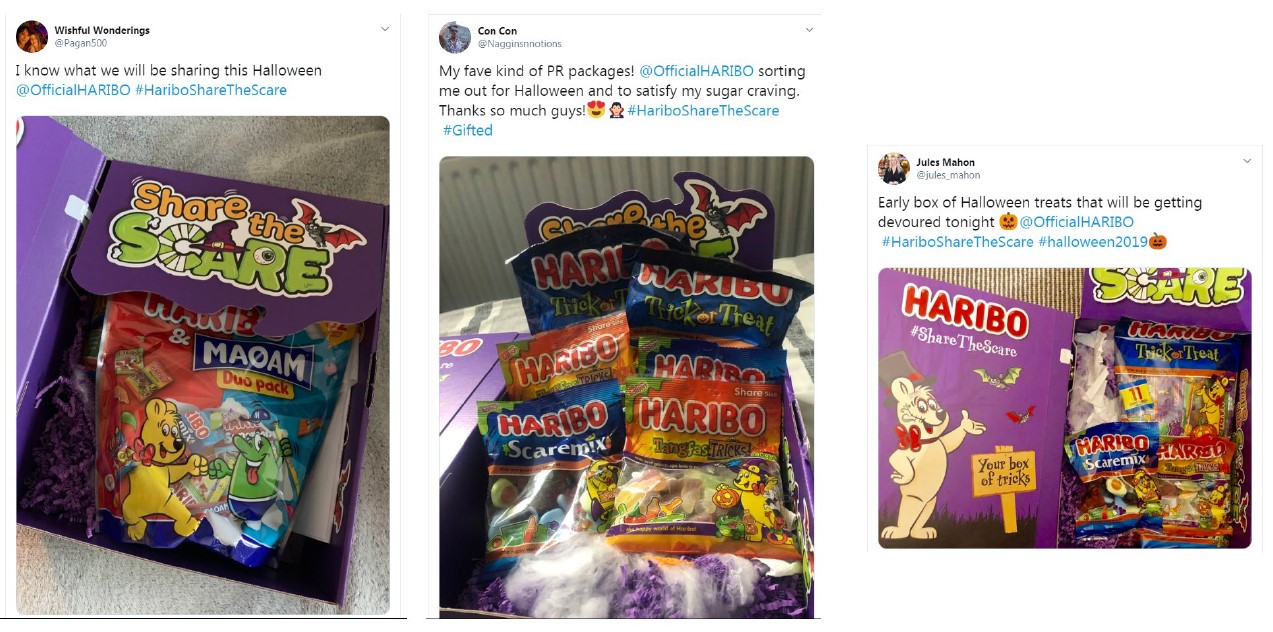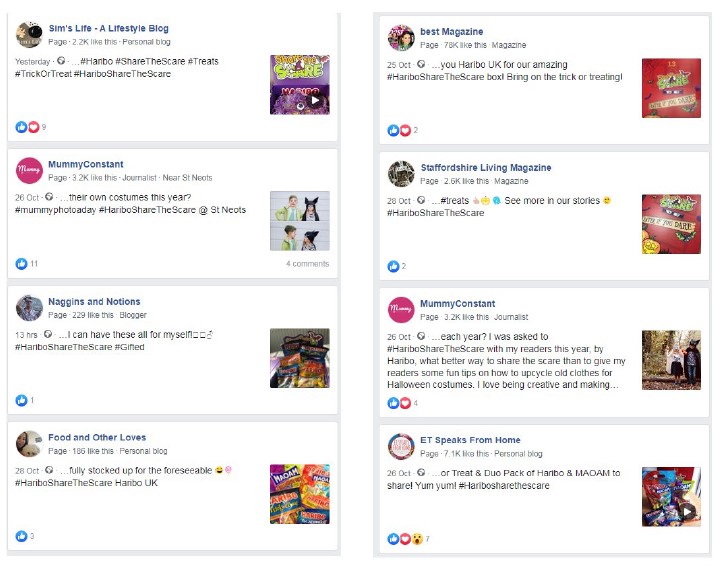 Have you got a product or service that you need to Share on Social? Don't stay scared, step over and Contact us