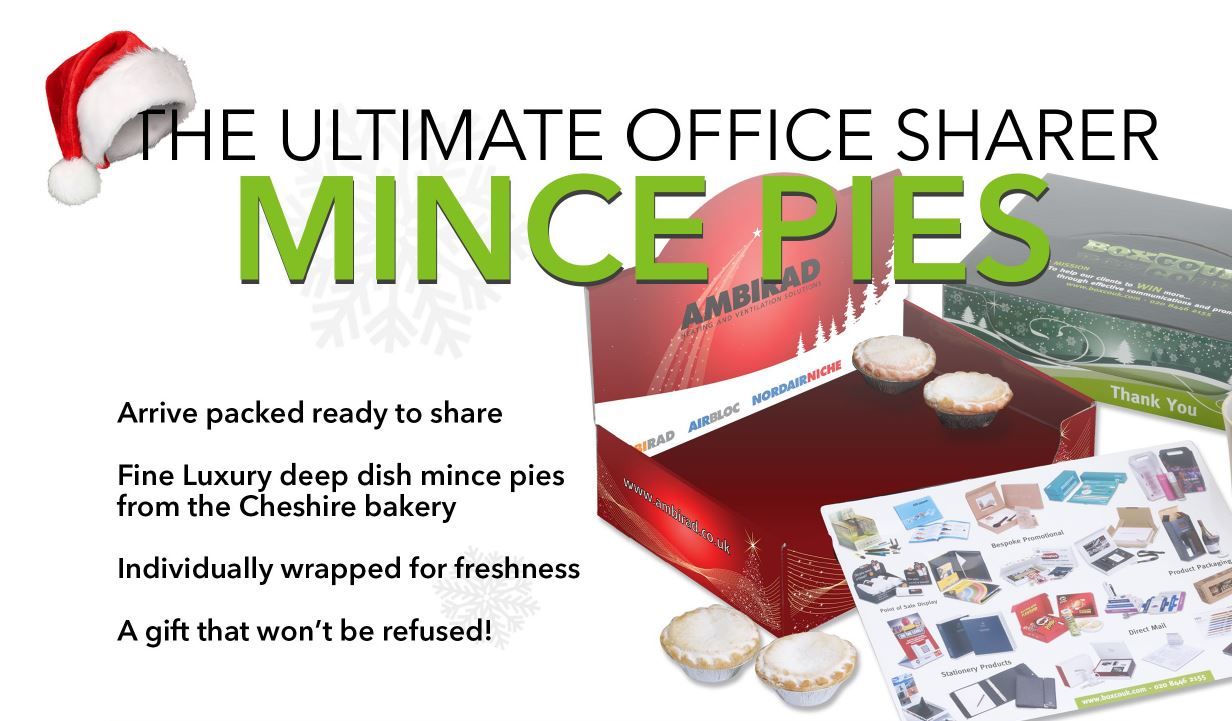 Christmas comes even earlier this year, as we introduce the box of 12 Mince pies, branded

Our popular Mince Pies are back, and this time there's the option to order in boxes of 12, for those brands targeting a smaller section of clients.
Branded as before, with your company details, these branded boxes of Mince Pies are the Ultimate Office Sharer, and a sure recipe for getting your name talked about by happy and satisfied clients.
Put a mark in the sand, or snow(!), and secure yours now for Christmas 2018.
Ordering now, will mean:
✔ You receive reminders later in the year re. artwork, delivery and payment
✔ Your gift list for Christmas 2018 is sorted
✔ Happy customers – the best form of gaining repeat business
All you have to do is email our Sales team to ensure you don't miss out on your very own branded mince pie boxes, "the Ultimate Office Sharer" for your clients this Christmas business@boxcouk.com