Hobart use innovative Mug pack to advance their high-spec warewashing machines
Hobart is part of ITW a global diversified manufacturer of specialised industrial equipment.  For Hobart this means industrial dishwashers, a unique range of warewashing equipment that delivers the best in innovation.
Advanced solutions built for the customer, from Glasswashers for sparkling clean glasses, to Utensil washers for top-hygiene performance. Pass-through Dishwashers and Rack Conveyors for high-use industrial users, fast Undercounter Dishwashers, Flight Type Dishwashers and 3 guesses who for… You've got it, rest assured they have thought of every type of user.
The campaign to send a mug out to 300 prospectives was a targeted "new enquiries generator" directed by Jellybean Creative working on behalf of Hobart. From the brief specification: Can the box look like a dishwasher? the pack was designed spot-on without hesitation from the BoxcoUK Studio.
Printed Plinth
The mug was held securely in the plinth with a snug fit for extra protection.
Tuck in Flap
Opening like a dishwasher should, it's all in the detail that comes standard from BoxcoUK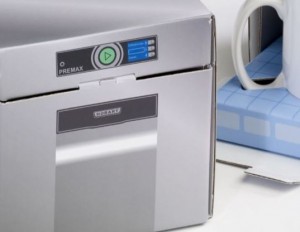 Laura Ness at Jellybean Creative comments
"This was as a targeted "new enquiries generator" and was followed up by a member of their sales team on a one-to-one basis. Everyone involved was very pleased with the finished product!  BoxcoUK were fantastic, and as good at the production of the item as the ideas generation of it! They're great to work with and we'd be happy to recommend them."
Colin Devine comments from the Studio at BoxcoUK
"Enjoyed creating this simple but effective piece. We had the suggestion that they send the mug out upside down – as if it was being loaded into the dishwasher – with "Smug" printed correct way round (and therefore upside down when correctly placed)!

It's all about creating an experience.  We have a lot of fun in the studio creating new ideas for clients that we know will leave lasting impact, and a big impression!"
Want a new innovation in your marketing?
For bespoke promotional marketing and training products that help you Win more…
Call BoxcoUK on 020 3011 0211