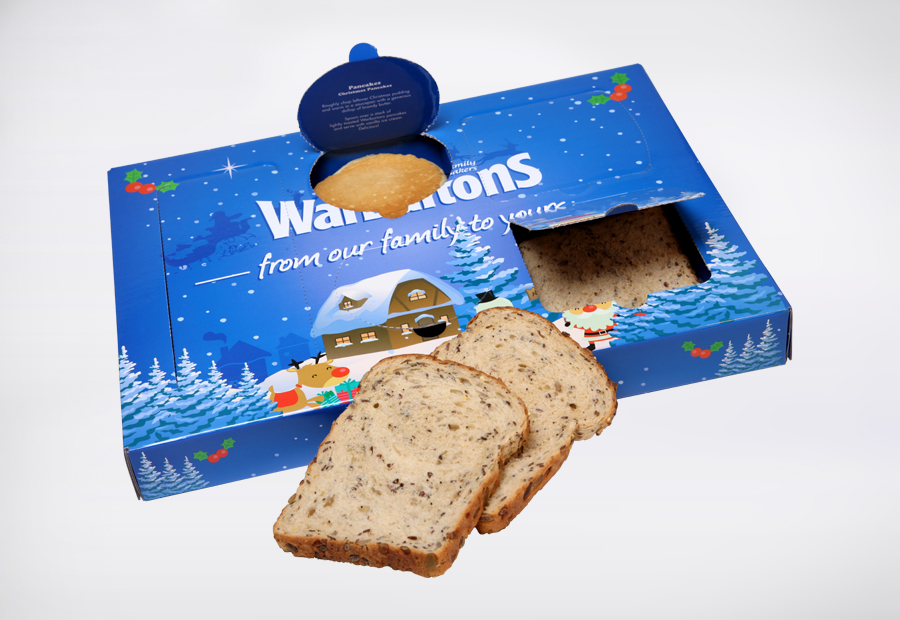 Could it be Crumpets or Toasties?
From our family to yours… the Advent Calendar was made for Warburtons to dish out to PR teams.
Designed to take sliced white, wholemeal, pancakes and crumpets, within 5 compartments, the pack was baked to keep Warburtons front of mind through the busiest season of all.
Each pre-cut flap had room for a marketing message and within it lay the bread product, fresh from the bakery, and sealed to keep it fresh in delivery.
PR activity is enriched with creative presentation to inspire bloggers and journalists to comment and promote your products.